Teamspeak Badges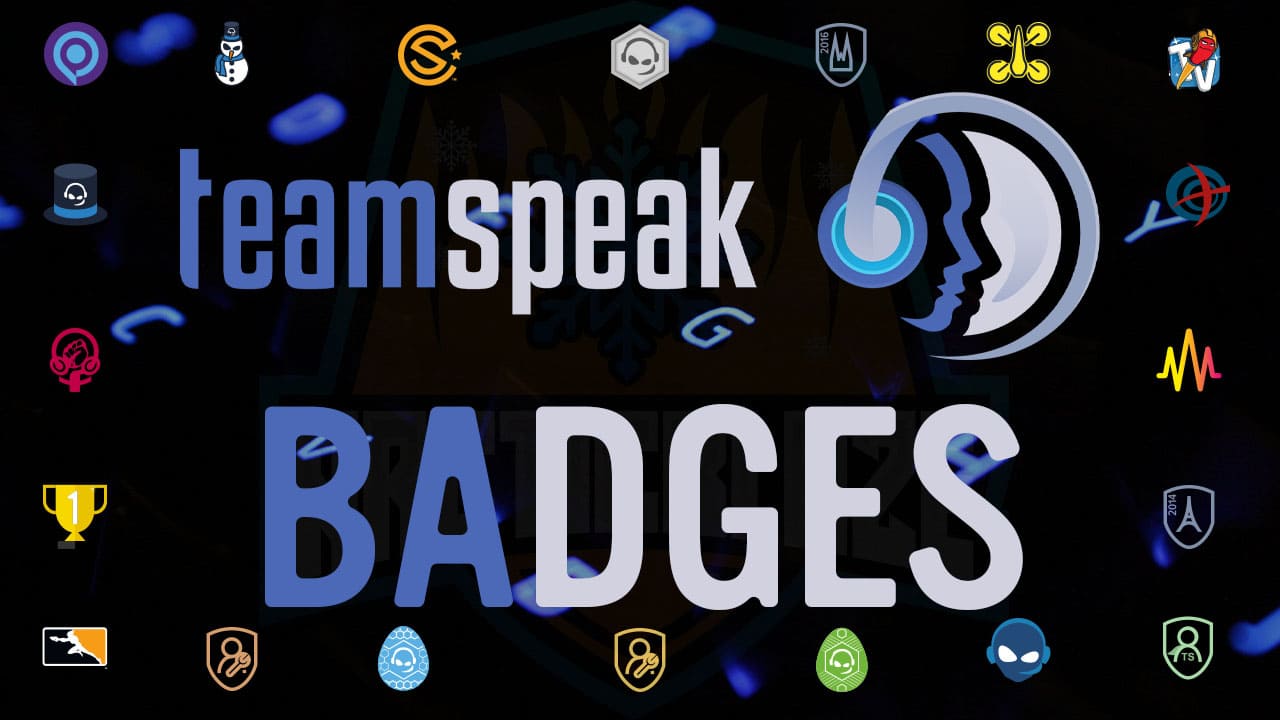 Teamspeak offers a large variety of different badges. Badges are displayed in the Teamspeak 3 and Teamspeak 5 client. Please note that you need a MyTeamspeak account. If you have an account, you only have to login to the client. From this moment you can collect, redeem and equip badges.
You can redeem the badges here.
What are Teamspeak Badges?
TeamSpeak badges are icons that can be displayed on a user's TeamSpeak client profile. These images are used to recognize specific achievements or to commemorate special events or occasions. They are purely cosmetic and serve no functional purpose.
Badges are typically obtained by participating in various events or promotions, such as attending a TeamSpeak-sponsored event or completing a certain task within the TeamSpeak community. However, Teamspeak usually publishes a code on Twitter that anyone can redeem.
There are several ways to redeem badges. On the one hand, you click on the link here, or you can redeem it in the client. You need a code to get a badge. You can simply copy and paste the code. You already have your badge.
If you still have problems redeeming a Teamspeak Badge, you can have a look at this guide from Teamspeak, where it is explained how to redeem a Teamspeak badge.
You can collect as many badges as you want. However, you can only equip 3 badges at the same time. These 3 badges are not only displayed on the ArcticBlaze Teamspeak, but on every Teamspeak.
Some badges have a time limit. So it's worth checking back here from time to time to see if there is a new badge.