ArcticBlaze Teamspeak Reward System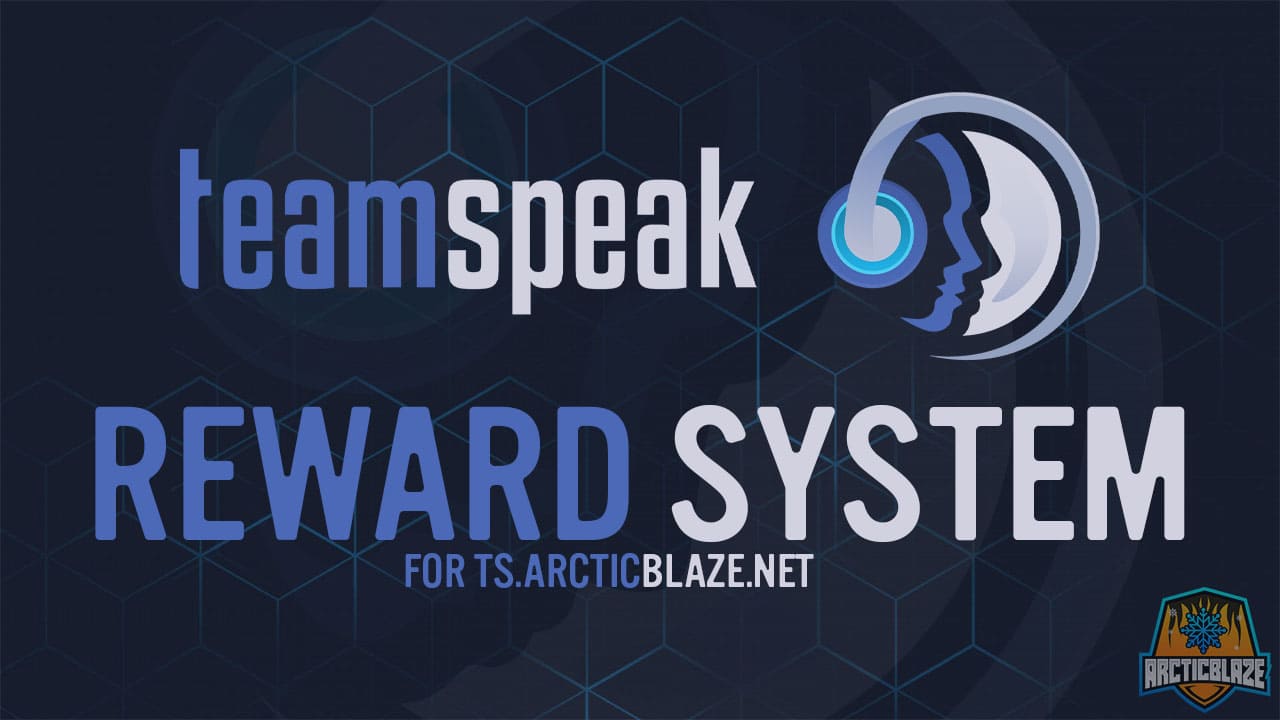 What is the ArcticBlaze Teamspeak reward system?
The reward system is a sub-category of our Teamspeak ranking system. Depending on the level you have on our Teamspeak, you unlock new rewards that you can on the ArcticBlaze Teamspeak. You increase your Teamspeak level by actively speaking on our Teamspeak (ts.arcticblaze.eu). Furthermore you can find a post about the Teamspeak ranking system here.
What rewards offer the ArcticBlaze Teamspeak reward system?
We currently offer 4 different types of rewards: icons, tags, permissions such as level channel for our ArcticBlaze Teamspeak reward system.
A user can only have one icon as well as one tag at the same time. Anyway if you want to give yourself another one, the previous icon or tag will be removed. Reasons for this are that we want to have a good overview of our Teamspeak. On the other hand, we do not like it when there is a large "Icon Spam" as well as "Rank Spam". Therefore we want to keep it very clean. 
However if you unlock a permissions, you can use it at any time, as long as you have the necessary level. Particularly make sure not to break our Teamspeak Rules. In addition the level channels can only be entered with the required level and higher levels.
How can I give myself a tag or an icon?
In conclusion you can give yourself a tag such as an icon by joining one of the reward channels on our Teamspeak. Likewise you should note that you need the necessary level, otherwise you cannot join the channel and receive the reward.
All Teamspeak Rewards:
[lvl 20] "nothing" Icon
[lvl 20] "Trusted" Tag
[lvl 20] » Talks 
[lvl 35] "Ice Slider" Tag
[lvl 40]  "Its My Home" Icon
[lvl 40] » Talks
[lvl 50] "Halfway Through" Icon
[lvl 50] "Own Description" Permission
[lvl 55] "Frosted Angel" Tag
[lvl 60] "Trusted" Icon
[lvl 69] "69" Icon
[lvl 60] » Talks
[lvl 65] » Talks [DND]
[lvl 70] "Arctic God" Tag
[lvl 75] "Ice Cream" Icon
[lvl 80] " Reborned Ice Age" Tag
[lvl 100] "Ice Legend" Tag
[lvl 100] "Ice Legend" Icon
= Tags |
= Icons | 
= Permissions