ArcticBlaze now on Clash Royale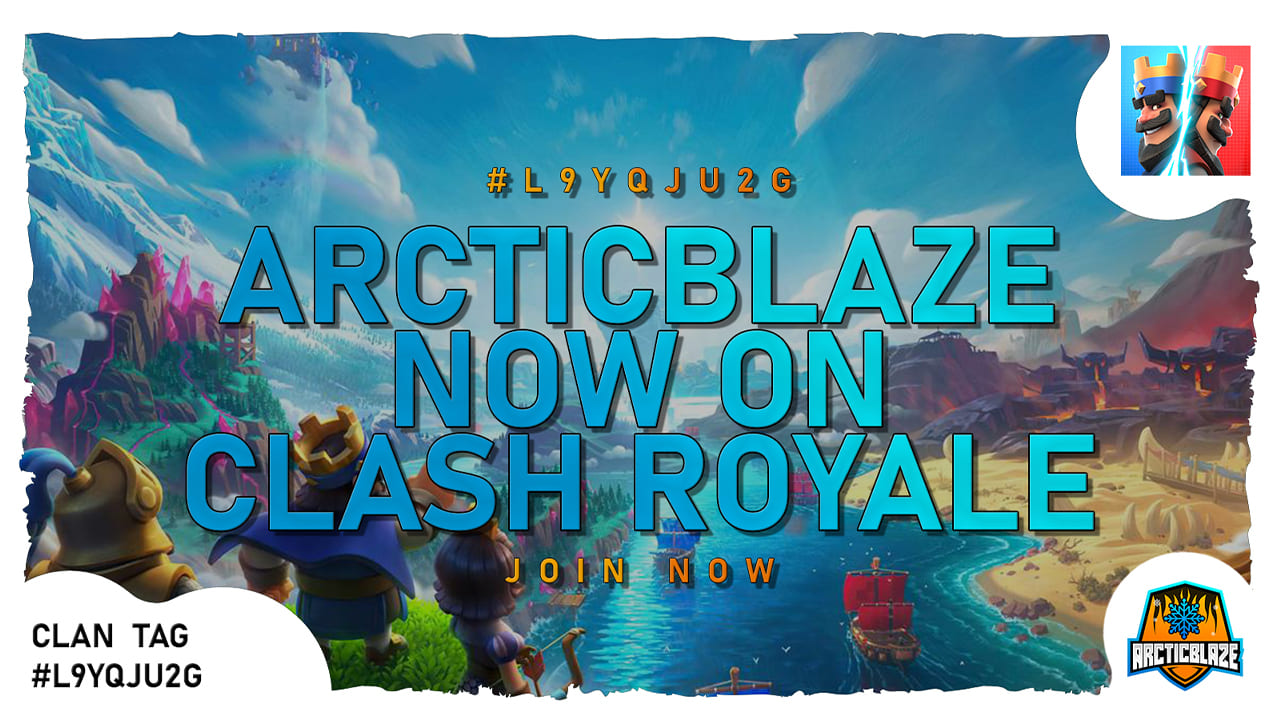 ArcticBlaze now on Clash Royale
Hey there, Clash Royale fans! We have some exciting news to share – ArcticBlaze now has a clan in the game! That's right, we're taking on the Clash Royale world with our mad skills and awesome strategy. The ArcticBlaze Clash Royale clan.
Our clan is open to all players, from the greenest of newbies to the most seasoned of veterans. And let's be real, who wouldn't want to join a clan with a name like ArcticBlaze? So come on and join us – we promise we won't hog all the wins (okay, maybe just a few).
And if you need a little help along the way, don't worry – we're always active with our donations, sharing cards and resources to help each other out. We're on a mission to rise to the top of the Clash Royale leaderboard, and we'd love for you to join us on this epic journey. Let's conquer the arena together!
As long as we still have places available, you can join our Clash Royal clan at any time. As long as the requirements are met in Clash Royale. We don't want to mention this here because we may change it more often in the future.
You can find the our Clan with this code: #L9YQJU2G
What our clan offers:
Active donations
A friendly atmosphere
Clan wars
A lot of fun
ArcticBlaze can be found across numerous games on both PC and mobile platforms. Our ArcticBlaze community list encompasses all of our communities, clans, or guilds.
ArcticBlaze also has a Clash of Clans clan.