Gaming
ArcticBlaze is a gaming clan that likes to attract many players from different games into a large community.
Community
Our community would like to have many players from different countries and cultures. We also got a steam group where you can find us.
Voice Server
ArcticBlaze got a very modern Teamspeak with a lot of features like a level system. You can find more informations on the website.
ArcticBlaze – Your Gaming Clan
We play different games from different genres. Fun is our first priority!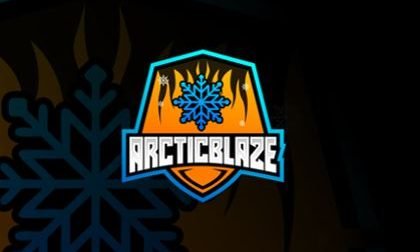 About ArcticBlaze
With a lot of features we make it possible for the ArcticBlaze community to have a place where you can get to know new players and games.
Game Articles
On our website you will find many articles based on different games and topics. You will also find information about our projects and servers.
New Members
Are you looking for a place to relax with your friends? Then you are exactly right here. Feel free to use our Teamspeak to talk with your friends.
Giveaways
We regularly offer our community giveaways on our servers and social media sites. So if you also want to win something, then always be up to date.
Servers
ArcticBlaze plan to build game servers in many games in the future.
Get a better gaming experience!
ArcticBlaze is creating a lot of articles which give the information in games or show you how you can get better, which give the information in games or show you how you can get better.
Don't Starve Together Skin
Don't Starve Together offers a lot of different skins. Skins are only responsible for customizing your character and your items. […]
Best CSGO Training Config
We have created the best CSGO training config which you can easily work out new tactics with your friends or by your own. […]
Free Game List
Here you can find our free game list. Here are listed a lot of different games from different launchers that acctualy cost money. […]
Voice Server
ArcticBlaze Teamspeak
The ArcticBlaze gaming community offers a Teamspeak with a lot of features. You can talk with you friends or meet new people.
Ranking & Reward System
We offers a ranking system from level 1 to 100. Every few levels you unlock a new feature, be it a Teamspeak Tag or a badge. Can you reach level 100?
Music Channels & Music Bots
Our Teamspeak offers a lot of different music bots and music channels. If you don't want to talk with you friends, feel free to listen to some music.
Free Private Channels
On our Teamspeak you can create your own channel with the auto-channel-creator. Or if you want a permanent channel then feel free to ask a staff member.
Set Groups by Yourself
You can set yourself some game groups by joining in the right channel or by adding them on our stats website.
Latest Posts
Latest Posts