ArcticBlaze Teamspeak Voting Reward System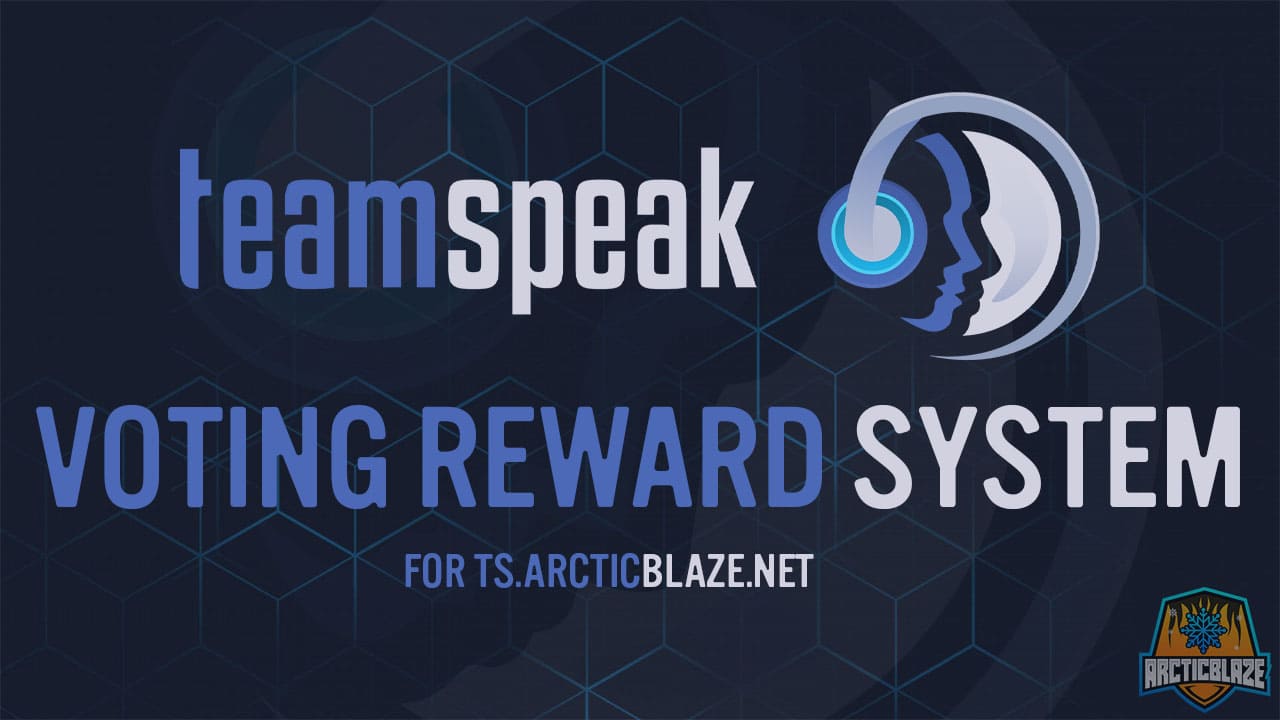 What is the ArcticBlaze Teamspeak voting reward system?
The ArcticBlaze Teamspeak voting reward system offers rewards for those who actively vote for our Teamspeak. If you get a certain number of votes in the last 30 days, you get a reward for it. It is also important to know that you only have to vote on Vote I to get these rewards. If you should vote on Vote II, Vote III and Vote IV, you currently don't get anything for it. We would still be happy if you would vote on all 3 websites. 
How do I get the rewards? 
You currently get the rewards if you vote daily on Vote I. Since March 2020, the vote website has only been accepting votes via Steam logging. However, our system currently works in such a way that the name that is entered in the list also gets the rank in our Teamspeak. So you should use the same name on our Teamspeak that you use on Steam. Otherwise it won't work.
What advantages do I get for voting?
You will get a rank on our Teamspeak. This rank gives you an advantage for our ranking system. You get a multiplier on your active speaking time when you talk. That means you get up faster in our ranking system with shorter speaking times.
Each vote will be deleted 30 days after the vote was created.
If you want to know more information about voting, click here.
Here you can find our voting history form the last years.
Thats it. All informations about the ArcticBlaze Teamspeak voting reward system.