ArcticBlaze now on Clash Of Clans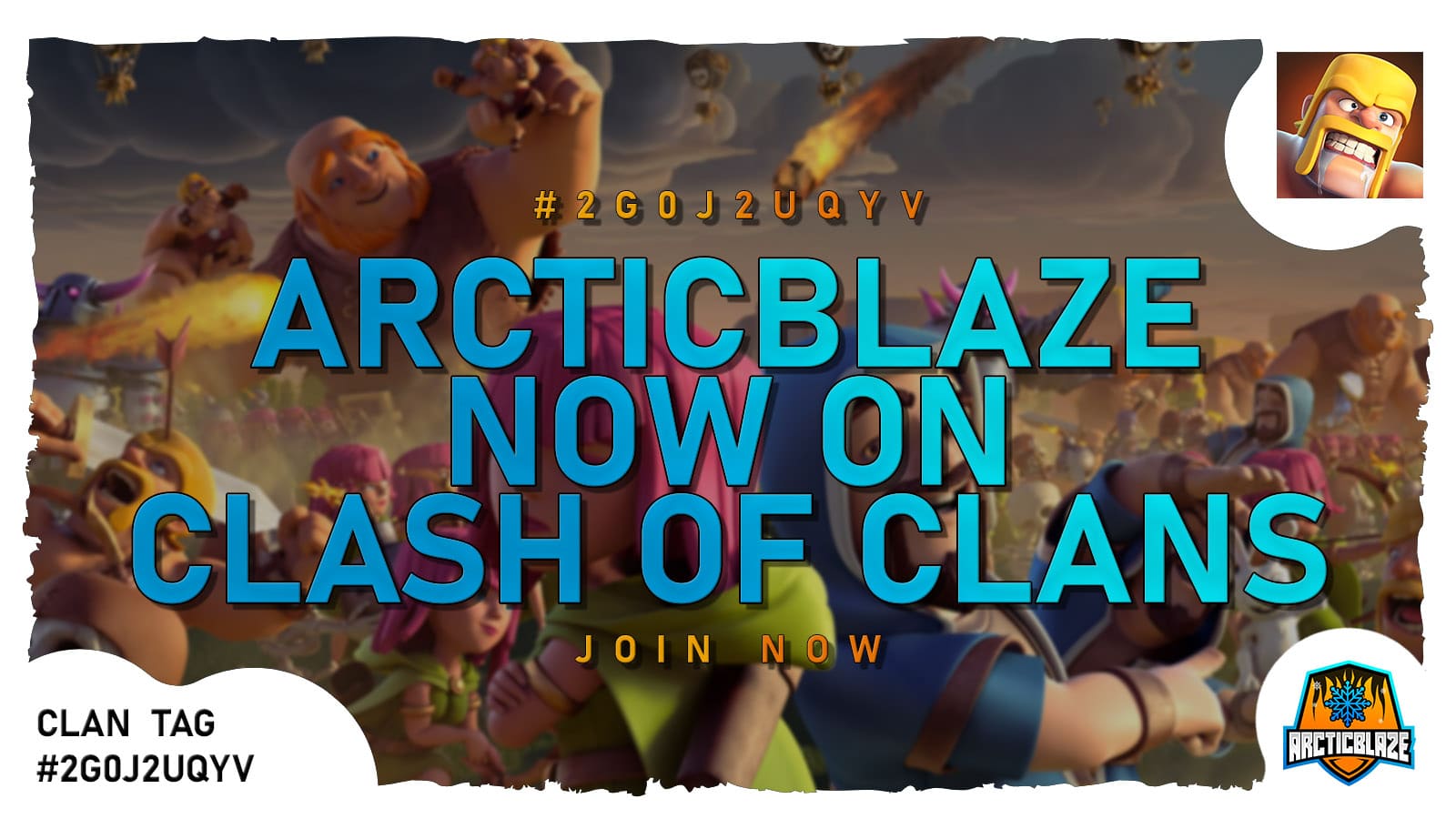 ArcticBlaze now on Clash Of Clans
We are excited to announce that ArcticBlaze now has a Clash of Clans clan! Our clan is open to players of all levels who are looking for a fun and engaging environment to play the game with other like-minded individuals.
Our experienced team of players is dedicated to fostering a strong sense of teamwork and strategy to help our clan members succeed in the game. Whether you're a seasoned veteran or a new player, our clan offers a welcoming community where you can hone your skills and enjoy the game to its fullest. Join us now and become a part of the ArcticBlaze gaming family!
As long as we still have places available, you can join at any time. As long as the requirements are met in Clash of Clans. We don't want to mention this here because we may change it more often in the future.
You can find the our Clan with this code: #2G0J2UQYV
What our clan offers:
Active donations
A friendly atmosphere
Clan wars
A lot of fun
Clan games
Clan capital raids
Clan league games
ArcticBlaze is represented on many more games on the PC or mobile. On the ArcticBlaze community list, you will find all our communities, clans or guilds.
ArcticBlaze also has a Clash Royale clan.