Rose Garden Brawl – Our first 1 vs 1 Tournament (with Mandarinechan)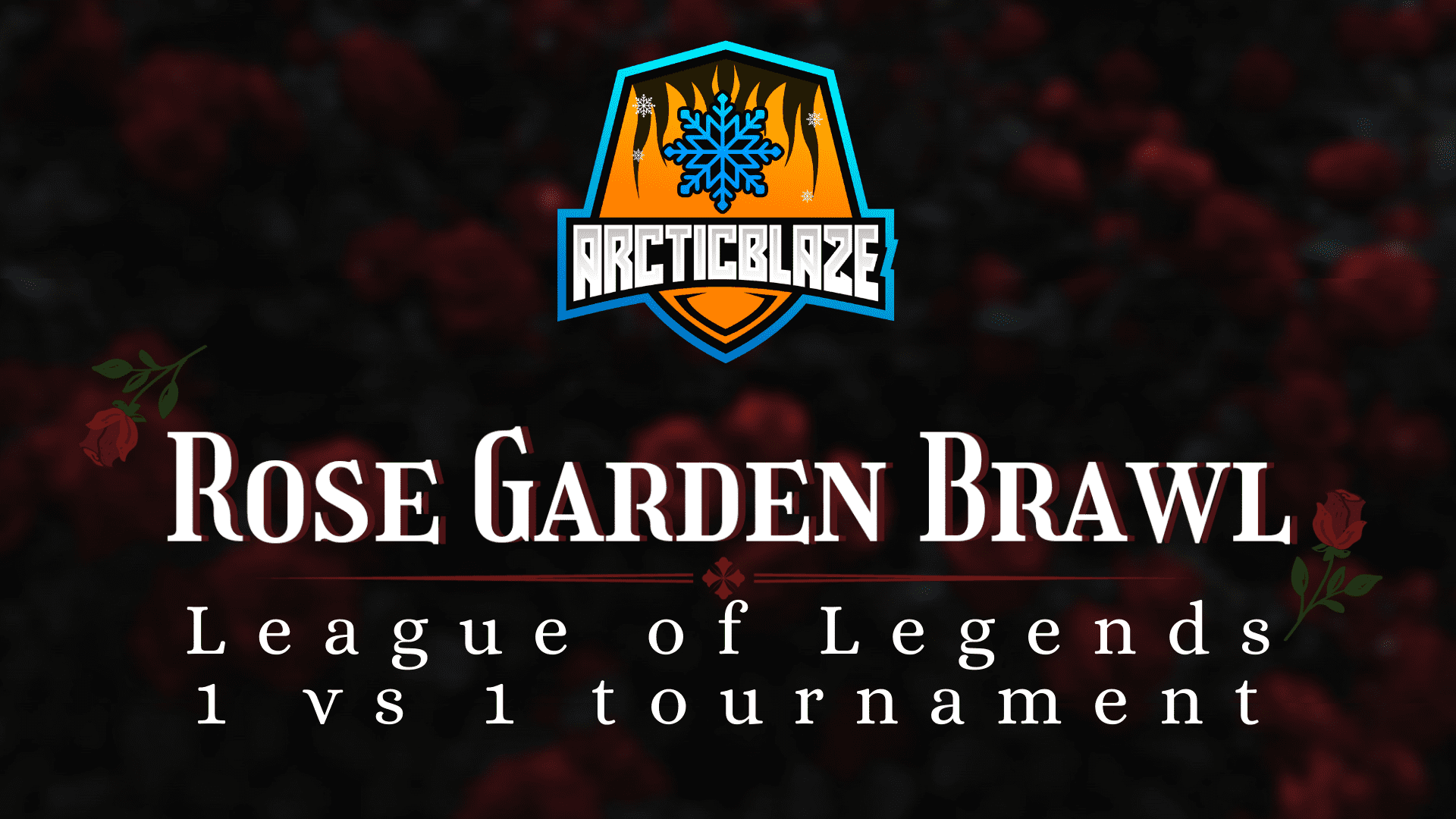 We recently organised a League of Legends 1v1 tournament with our content creator Mandarinechan. The tournament was called Rose Garden Brawl. With a total of four groups, each consisting of four players, the competition was fierce and exciting. Mandarinechan took on the role of official moderator and provided live commentary, which added to the intensity of the matches. The tournament took place on 07.10.2023 and 08.10.2023
The game is played in Blind Draft mode. In the lobby, each side is allowed three bans, followed by a regular Blind Pick phase.
Additionally, the match takes place on the Howling Abyss map. Consequently, there is no opportunity to recall. Victory is determined by achieving First Blood or taking down the First Tower. There is no minion limit.
Wins obtained through kills earn two points in the group, while victories achieved through taking the First Tower award one point.
Games in the group stage will be Best of 1 and will award points.
Groups will consist of 4 players, and the top two from each group will advance at the end of the group stage.
The knockout phase will be Best of 3. The first participant to win two games will advance, while the loser will be eliminated.
The final will be Best of 5. In this stage, the person who wins the first 3 games will be declared the winner.
Special Notes: The following skins are prohibited: Steel Legion Lux, iBlitzcrank, Underworld Twisted Fate, Headhunter Nidalee, Vandal Gragas, Project Ashe.
5p. - Fabiox
4p. - ABL BlitzPain
2p. - T1 Aldi Faker
0p. - CPLAY Fäustchen
5p. - Twentys Poppy
4p. - EntenEintopf
2p.- xQ Fox
0p.- the_bot_in_suit
4p.- Hidden
3p. - Raining
2p. - Rechnungswesen
0p. - Raab199
4p. - BeMadOrBeeSad
4p.- xShingekiKyojin
2p. - lNezu
2p. - Yumetachi
The rewards for the Rose Garden Brawl tournament are as follows:
First place: 50 Euros worth of Riot Points
Second place: 25 Euros worth of Riot Points
Third place: 10 Euros worth of Riot Points
First place: xShingekiKyojin
Second place: BeeMadorBeeSad
Third place: Fabiox